In a groundbreaking collaboration, media veteran Sergey Ivannikov and Hollywood visual expert and film director Victor Migalchan have come together to create a unique platform for the people of California.
The California Live Podcast
aims to unite communities, celebrate those who serve others, and provide a space for meaningful connections. With a diverse range of guests, it promises to inspire, educate, and foster a sense of unity among Californians.
Recognizing the power of visual media, Sergey Ivannikov and Victor Migalchan sought to bring top-quality visual and video work to Sacramento. Through the California Live Podcast, they aim to connect communities on a deeper level. As Victor states, "We see the power in uniting people of different cultures," and this platform serves as a medium to achieve that vision.
The California Live Podcast will highlight individuals and businesses that embody the spirit of giving and service to communities. Sergey Ivannikov's decades of experience in media and community services in Sacramento have provided him with invaluable insights into the power of unity. Through events like the "BEST" awards, international festivals, and business expos, Sergey has championed the cause of recognizing and rewarding those who contribute to the community.
The podcast's guests play a crucial role in achieving its vision of connecting communities. By featuring individuals from various backgrounds, including prominent public figures, doctors, lawyers, entrepreneurs, highly successful students and athletes like Hailey Plugge, the California Live Podcast aims to foster understanding, exchange ideas, and drive community development. Victor highlights that the platform seeks to bridge the gap between different cultures and languages, fostering an environment of mutual growth and support.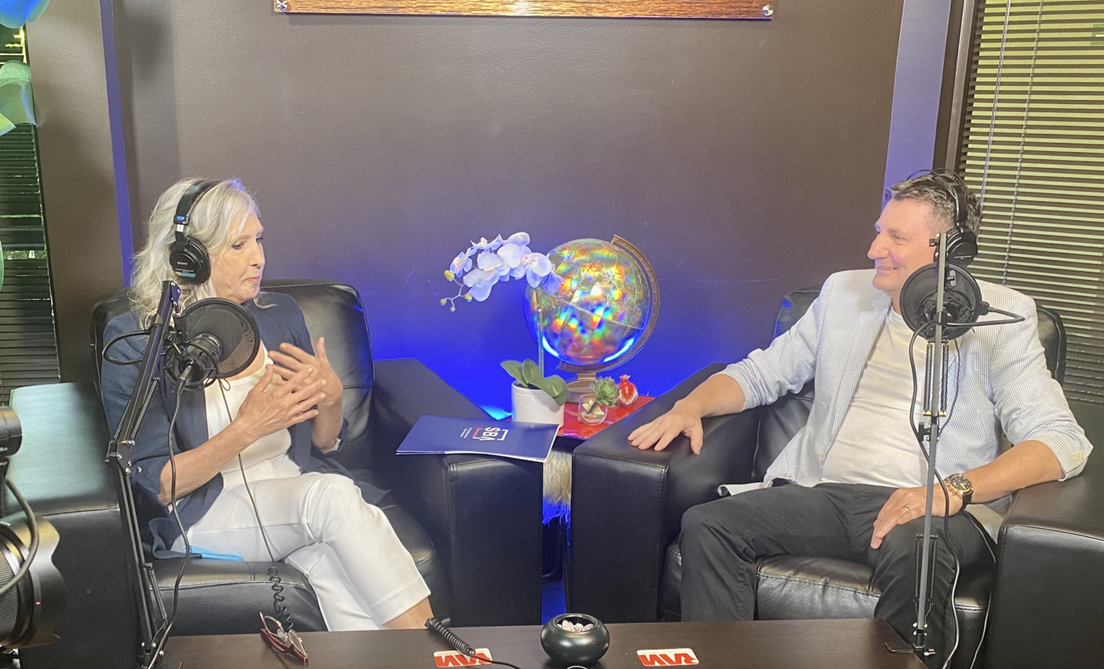 Guests such as Heather Luzzi, the head of the Small Business Administration, have shared valuable insights to help businesses thrive. Additionally, Hailey Plugge, a student and athlete from Sacramento State University, has inspired listeners with her exceptional achievements both on and off the field. These moments exemplify the podcast's mission to showcase diverse stories of success and inspire others to reach their full potential.
Looking ahead, the California Live Podcast has ambitious plans for growth, starting with its highly anticipated debut early next week. Victor and Sergey have grand plans to expand the platform in both audio and video formats, aiming to reach a nationwide audience. With a busy schedule for the upcoming month, the podcast guarantees to feature a diverse range of accomplished individuals who will make valuable contributions to the development and success of the community. "Success is not when you have a house and a running business. It is when you can give, support and serve the community," Victor shared.
The California Live Podcast represents a new era of community-focused media in Sacramento and beyond. By uniting diverse cultures, celebrating those who serve others, and facilitating connections between communities, the platform aims to inspire positive change and foster a stronger sense of unity among the people of California. With an impressive lineup of guests and an unwavering commitment to giving back, the California Live Podcast is poised to become a leading force in community engagement and development.
Opinions expressed by US Business News contributors are their own.