On Saturday, March 4, 2023, an intimate group of two dozen RAM and Asian Pacific Islander American Public Affairs Association (APAPA) community leaders met with Lt. Governor Eleni Kounalakis. They were graciously hosted at the beautiful Yin Ranch estate in Vacaville, California by CC and Regina Yin, Founders of APAPA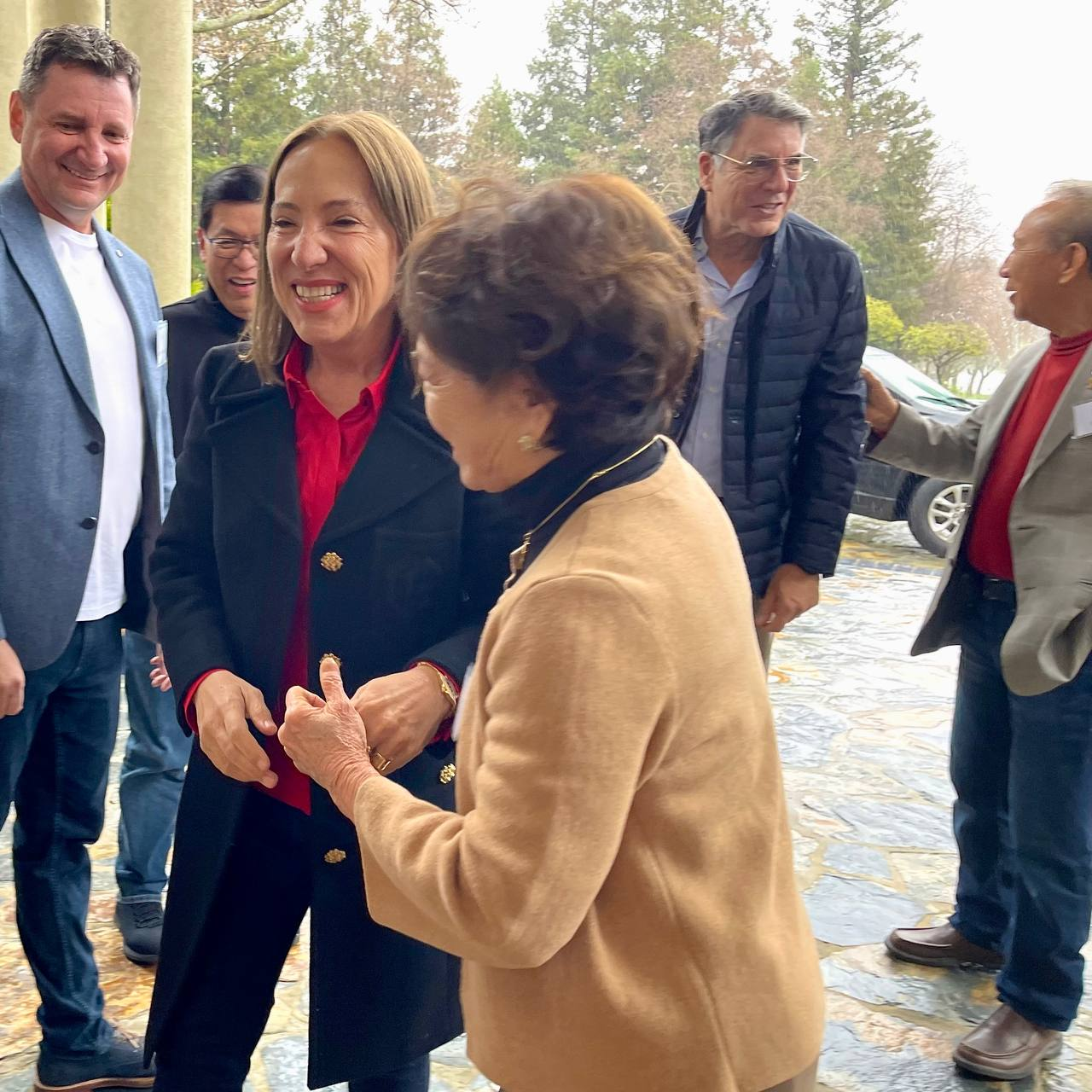 RAM Founder Sergey Ivannikov with APAPA Founders CC & Regina Yin helping to greet Lt. Governor Eleni Kounalakis and her husband Markos
Following the recent elections, this year marks a fresh start for planning and strengthening relationships in high levels of government. The Lieutenant Governor's position in the state of California is the second highest ranking official in the state. Eleni Kounalakis was elected in 2018 as California's first female Lieutenant Governor and subsequently became the first woman ever to sign a bill into law in the state.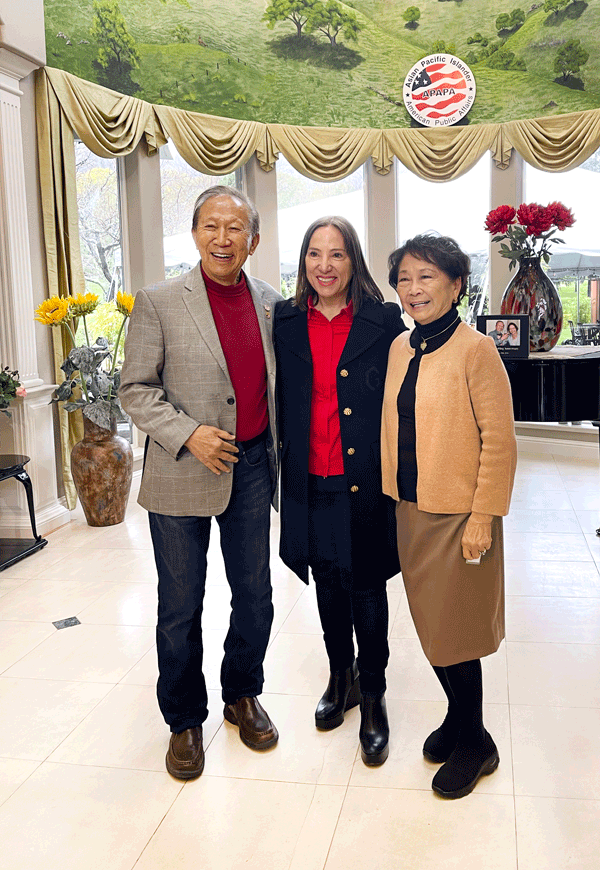 CC & Regina Yin with Lt. Governor Eleni Kounalakis at the beautiful Yin Ranch estate in Vacaville, California
The Lt. Governor smiled and shared, "I'm very honored to be invited today to meet and work with prominent businesspeople, entrepreneurs, appointees in the governor's administration, locally elected, and nonprofit organization leaders. I have always felt a close affinity to the Asian American community. My husband and I share many of the same cultural values of this community as well. I was born in 1966, which is the year of the fire horse in the Chinese zodiac. People say that I am full of positive energy and focused on achieving goals. I am always open to learn from others to maximize team building. I believe in collaboration and partnerships."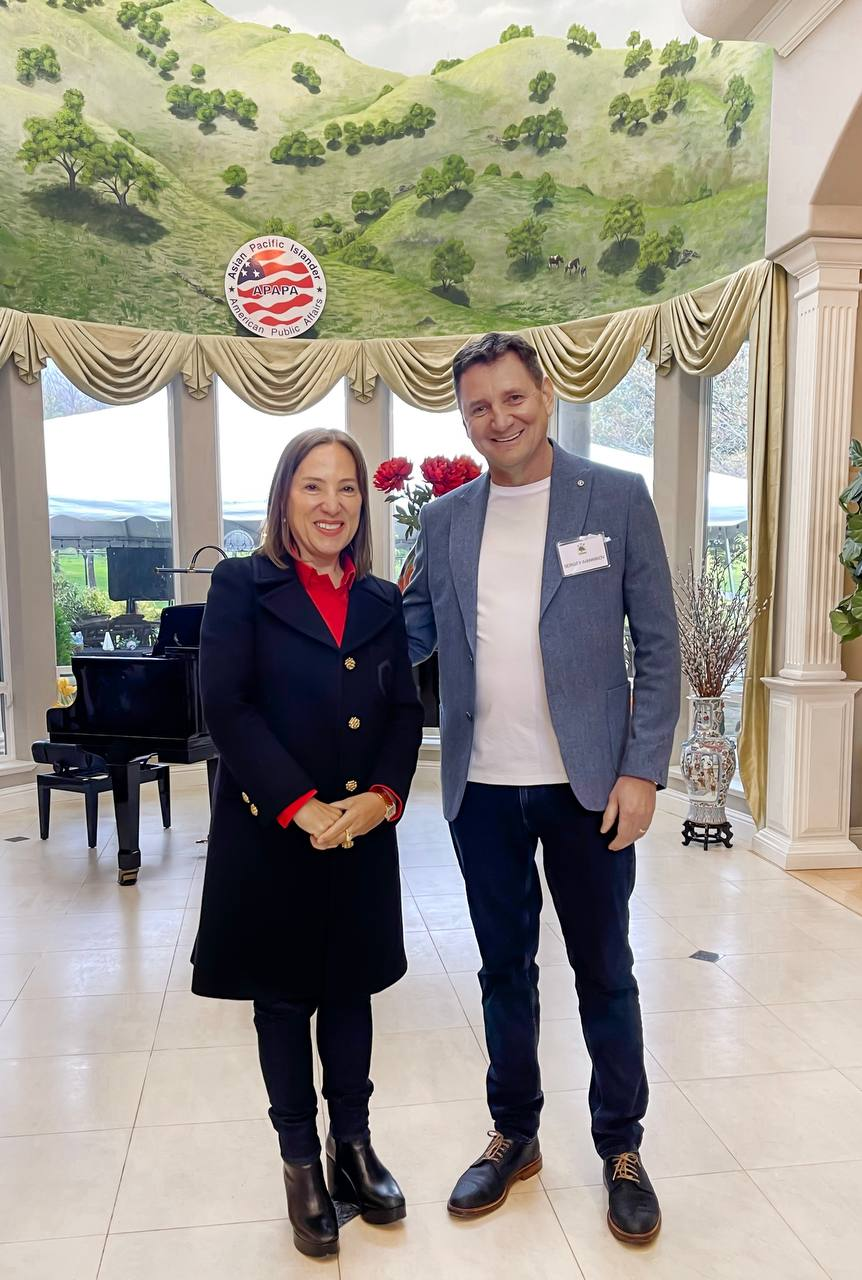 Lt. Governor Eleni Kounalakis with RAM Founder & CEO Sergey Ivannikov
Lt. Governor Eleni Kounalakis recognized RAM Founder & CEO Sergey Ivannikov for his contribution to the community and his commitment to building lasting relationships on local and international levels.
The group of community leaders learned about her extensive background. After graduating from Dartmouth College, and then UC Berkeley with her MBA, she earned an Honorary Doctor of Law degree from the American College of Greece. She is married to Dr. Markos Kounalakis and the couple has two teenage sons, Neo and Eon. She is proud of her family's immigrant background, and shares that she greatly values the Asian and Chinese culture and language. In her role as Lt. Governor, she has had the opportunity to travel internationally. Both of her sons have attended language immersion classes, and it is impressive that they both speak Mandarin Chinese.
Lt. Governor Kounalakis comes from an entrepreneurial family with a strong business background. She understands the sacrifices of many immigrant families, like her own, who come to this country for a better life. After graduating from business school, she worked as a prominent businesswoman for 18 years, rising from project manager to president at AKT Development, a major Sacramento-area housing development firm. She built master-planned communities and delivered quality housing to the Sacramento region.
Lt. Governor Eleni Kounalakis was surrounded by her husband Dr. Markos Kounalakis, an award-winning, nationally-syndicated foreign affairs columnist, author, and scholar
She currently serves as California's Representative for International Affairs and Trade, appointed by Governor Gavin Newsom by executive order. From 2010 to 2013, Kounalakis served as President Barack Obama's Ambassador to the Republic of Hungary. Kounalakis was the first Greek American woman to serve as US Ambassador, and at age 43, was one of America's youngest. "I want to elevate California voices on issues important to us - climate change, immigration, and trade issues. California is emerging after the pandemic to become the fourth largest economy in the world. It is extraordinary, and there are people from around the world who come here looking to make investments. That brings good jobs to our state and helps in the ecosystem of innovation."
She also points to public higher education as the greatest tool to open doors of opportunities for our next generation. "I believe in empowerment, and nothing empowers an individual or a community more than education. This is something I value greatly and have advocated for in our state at all levels," said Lt. Governor Kounalakis. "I appreciate the great work APAPA, RAM, and other organizations are doing in our diverse communities."
Mary Yin (APAPA) with Sergey Ivannikov (RAM)
As Lieutenant Governor, she is the only person to sit on all three boards of public higher education: UC, CSU, and the community colleges boards. "It cannot be overstated how important public higher education is in our state. Altogether, 2.5 million students are currently enrolled in public higher education, and about 37 percent are the first in their family to go to college. This is a conveyor belt of talent. It is the greatest opportunity for social mobility," she reflected. "It is the source of innovation, and it is the best way that California can invest in our future."
She is committed to pushing for the state to increase funding for colleges and universities from 10% of the current budget back up towards 18% of the state budget, where it was over four decades ago. She also wants to work on increasing timely graduation rates at the California State University system where only 33% of students graduate within four years.
"We have a lot of room left in figuring out how to make sure that when our students arrive on campus, they have the support and the assistance that they need, and a system that's easy enough to navigate that they know how to get all their credits in four years and get their major done," she said.
This past spring, she also stepped in to represent the Governor to lead California's delegation to the United Nations Climate Summit in Scotland. Her priorities include advancing higher education, environmental protections, gender equity, and California's engagement on an international stage.
The Lt. Governor's current position can be a solid and very real launch pad for higher aspirations. Two of the last four governors served immediately prior as lieutenant governor, including current Governor Gavin Newsom who preceded Kounalakis. She seems very open to these aspirations as well. "We have never had a woman governor of the state of California. Some say Lieutenant Governor is the best training opportunity, and I certainly love the work that I do for the state of California. So, stay tuned."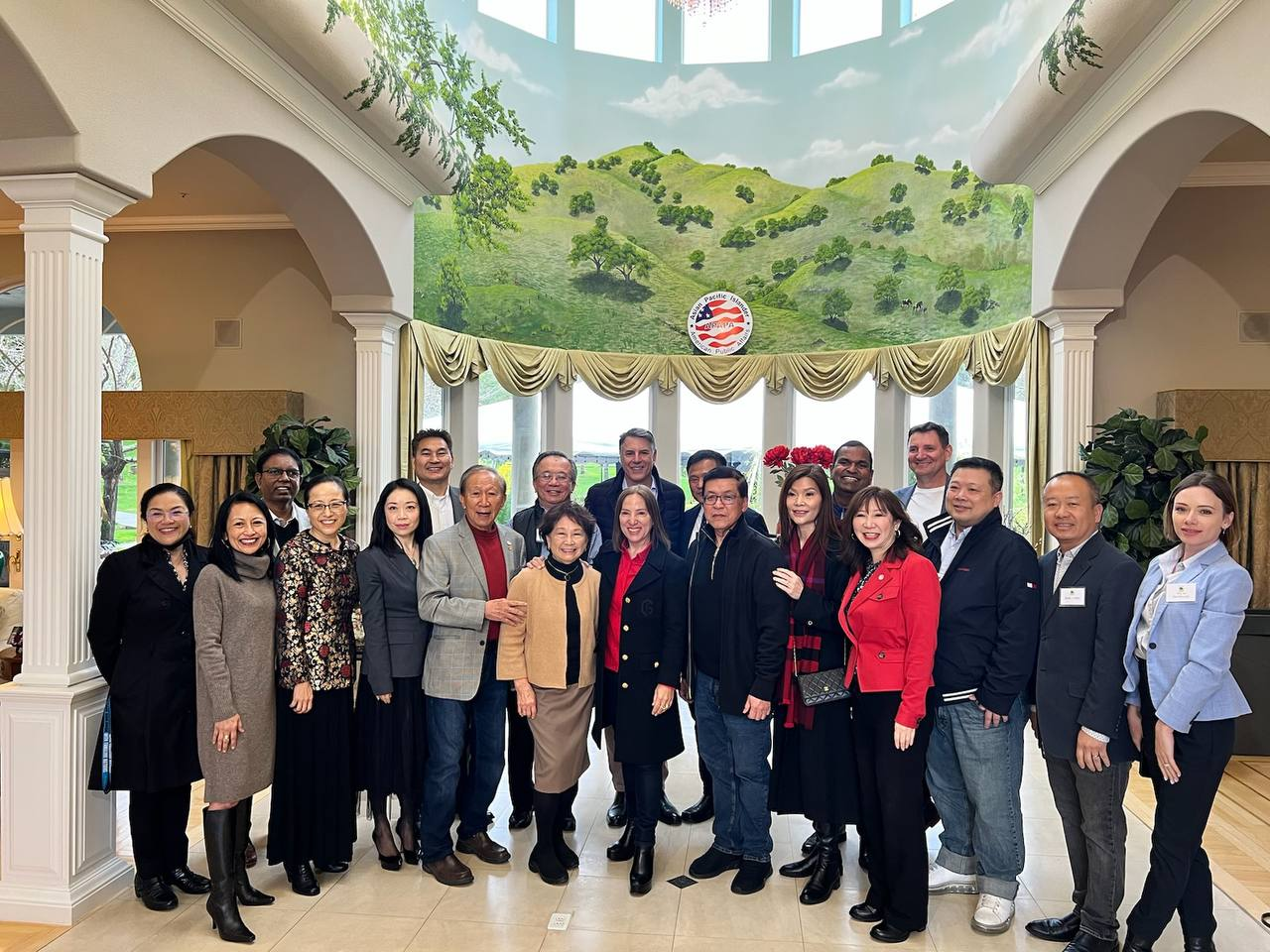 Left to right Amy Fabi, Santa Clara Superior Court Judge Audra Ibarra, Ram Thanapandian, Dr. Amy Matecki, Cathy Gao, CC Yin, Henry Yin, Regina Yin, Markos Kounalakis, Lt. Governor Eleni Kounalakis, Paul Hsu, Simon Pang, Linda Lui, Folsom Vice Mayor YK Chalamcherla, Mary Yin Liu, Sergey Ivannikov, Tony Lin, Sean Yang, Volha Piatrouski