As one of Florida's most iconic beachfront destinations, the Trump International Beach Resort continues to captivate visitors with its luxurious accommodations, superb service, and stunning views. Nestled along the picturesque shores of Sunny Isles Beach, this resort represents the epitome of opulence and relaxation. During my recent stay, I experienced firsthand the exceptional hospitality and the resort's commitment to providing an unforgettable experience.
Exquisite Accommodations:
From the moment I stepped into my room, I was greeted by an ambiance of elegance and sophistication. The spacious and tastefully decorated suite featured a breathtaking ocean view, plush bedding, and modern amenities. Impeccable attention to detail was evident throughout, with luxurious linens, marble bathrooms, and a well-stocked minibar. The resort's commitment to providing a comfortable and luxurious stay was evident in every aspect of the accommodation.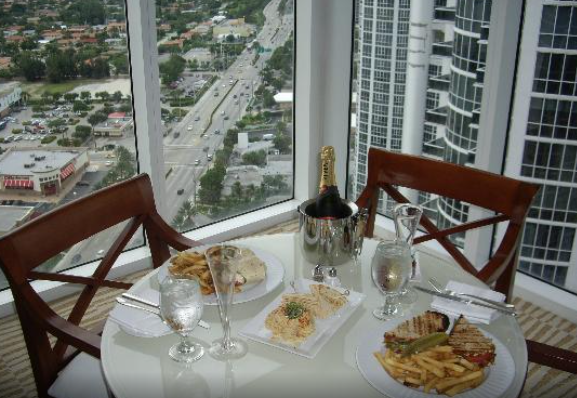 World-Class Dining:
With a range of dining options, the Trump International Beach Resort caters to every culinary desire. From casual poolside snacks to fine dining experiences, guests can savor a variety of delectable cuisines. The onsite restaurant, Neomi's, impressed me with its diverse menu of fresh seafood, prime cuts of meat, and a robust selection of wines. The attentive staff ensured a seamless dining experience, from recommendations to personalized service.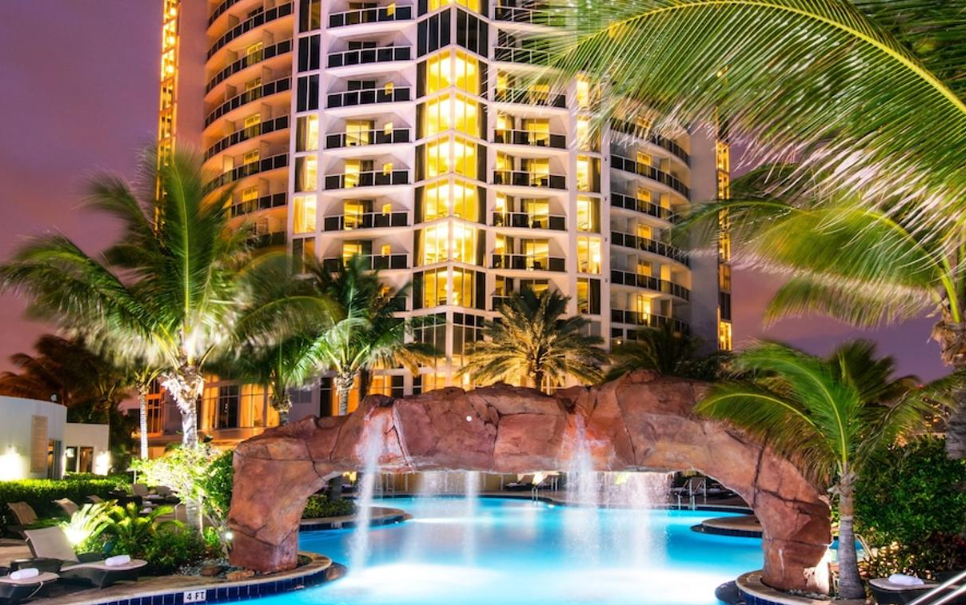 Unparalleled Recreation and Relaxation:
The resort's focus on providing a holistic experience for guests is evident in their thoughtfully curated recreational facilities. The pristine private beach offers the perfect setting for ultimate relaxation, while the expansive pool area presents a lively atmosphere for families and couples alike. The well-equipped fitness center and spa cater to those seeking rejuvenation and wellness. I particularly enjoyed the tropical poolside bar, where I could unwind with a refreshing cocktail while soaking in the sun-kissed ambiance.
Exceptional Service:
The Trump International Beach Resort made a lasting impression with its impeccable service. From the warm and efficient check-in process to the concierge desk's knowledge and assistance in planning activities, the entire staff was committed to ensuring a seamless stay. Every request was met with promptness and enthusiasm, creating an atmosphere of genuine hospitality and attentiveness that surpassed my expectations.
"The level of service, I saw on the very first day, starting from the concierge and ending with the resort's general manager, Denis. In the morning, we went to have breakfast at the resort's restaurant. There was an amazing selection both at the buffet and à la carte. Danny would simply approach the guests and talk to each one of them. Love and care were felt in this. In fact, this is a place you want to come back to.


Sergey Kotserubov
Location and Accessibility:
Situated in Sunny Isles Beach, the Trump International Beach Resort offers both a serene coastal retreat and convenient access to nearby attractions. The resort's proximity to popular destinations such as Miami's vibrant nightlife, Bal Harbour's luxury shopping, and the cultural hub of South Beach makes it a desirable base for exploration.
The Trump International Beach Resort sets the bar high when it comes to luxury accommodations, outstanding service, and a picturesque location. From the moment I arrived until my departure, I felt embraced by the resort's commitment to excellence. Whether seeking a luxurious getaway, a family-friendly beach vacation, or a serene retreat, the Trump International Beach Resort in Florida will undoubtedly leave an indelible mark on every guest's memory.