Nestled along the captivating coastline of Mexico, Atelier Resort is more than just a luxurious escape; it's a destination where natural beauty, architectural elegance, and unparalleled hospitality come together harmoniously. This article will take you on a virtual tour of Atelier Resort, showcasing its remarkable features and highlighting why it is a must-visit destination for travelers seeking an idyllic Mexican getaway.
1. The Serene Beachfront:
Atelier Resort boasts a prime location on a pristine stretch of coastline, offering its guests the opportunity to revel in the sun-kissed beaches and breathtaking views of the turquoise waters. Whether you wish to unwind on a sunbed while listening to the soothing sound of crashing waves or engage in thrilling water activities, this resort is a veritable paradise for beach lovers.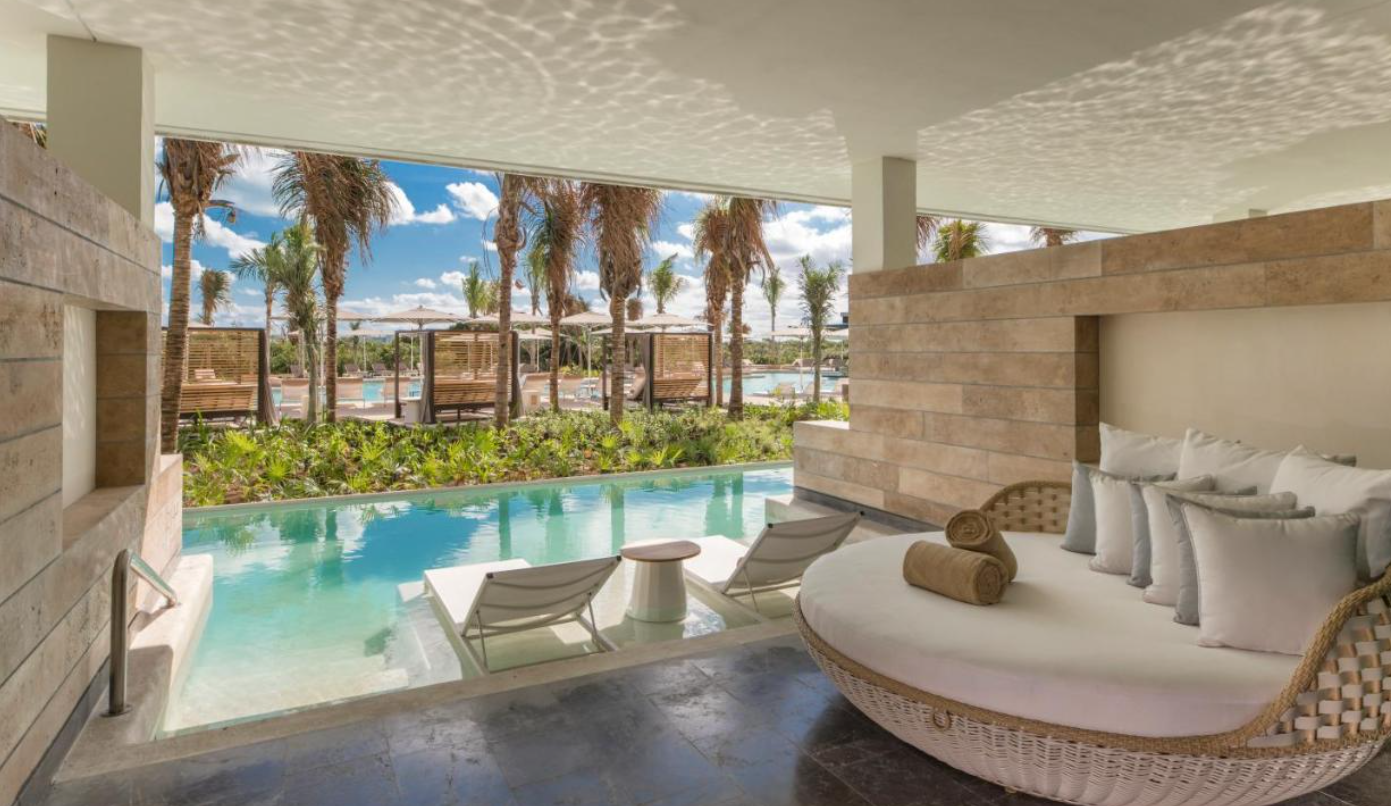 2. Sophisticated Accommodations:
Every aspect of Atelier Resort's accommodations is designed to create a truly exceptional experience for its guests. Elegant and spacious, their rooms and suites offer a perfect blend of contemporary aesthetics and traditional Mexican charm. With amenities like private balconies and breathtaking views, you are guaranteed an indulgent stay filled with comfort and tranquility.
3. Culinary Delights:
Food enthusiasts will be delighted by the culinary offerings at Atelier Resort. From traditional Mexican cuisine to international flavors crafted by world-class chefs, the resort's diverse range of dining options ensures there's something to satisfy even the most discerning palate. Whether you choose to enjoy a romantic candlelit dinner by the beach or a lively feast in one of the resort's vibrant restaurants, dining at Atelier is an experience in itself.
If you have never tried red pepper ice cream, you must taste this unique and delicious dessert at the María Dolores restaurant. The restaurant is led by Celebrity Chef Edgar Núñez, who is recognized as one of the best chefs in Latin America on the 'Latin America's 50 Best Restaurants' list.
Enjoy a sublime culinary experience in magical surroundings at restaurant María Dolores, by Edgar Núñez.
4. Impeccable Service:
Atelier Resort prides itself on its exceptional service. The friendly and attentive staff go above and beyond to make you feel welcome and cater to your every need. From concierge services to personal attendants, the team at Atelier Resort ensures that your stay is characterized by unsurpassed comfort and a seamless experience.
5. Rejuvenation and Wellness:
The resort understands the importance of holistic well-being, offering an array of spa treatments and wellness activities that will leave you feeling refreshed and rejuvenated. From indulging in rejuvenating therapies to yoga and meditation sessions by the beach, Atelier Resort provides the perfect environment to relax the body, mind, and soul.
6. Cultural Experiences:
Atelier Resort also embraces the rich cultural heritage of Mexico, offering guests a chance to immerse themselves in local traditions and customs. Whether it's exploring nearby ancient ruins, participating in a traditional cooking class, or witnessing a captivating folklore performance, the resort provides ample opportunities to connect with Mexican culture.
Atelier Resort in Mexico stands out as an exemplary destination that caters to travelers who seek an unforgettable experience filled with luxury, serenity, and inner peace. With its unparalleled amenities, stunning beachfront location, attentive service, and commitment to cultural immersion, Atelier Resort is undeniably a haven for those seeking a remarkable escape from the everyday monotony of life.
So, if you're planning a trip to Mexico, do not miss the chance to make Atelier Resort your tropical oasis and experience a harmonious blend of nature's beauty and refined elegance. Your journey to this piece of paradise promises to be an affair to remember.